Golf Lessons for Long Island & Nassau County, NY
You've got the perfect clubs now, but do you have the perfect swing? At Nassau Golf, our instructors will guide you in proper form so you'll be hitting par with no problem at all! It doesn't matter whether you're a professional or an amateur just starting out, we can work on whatever you want to. We are proud to offer some of the most comprehensive golf lessons in the Long Island and Nassau County, NY area.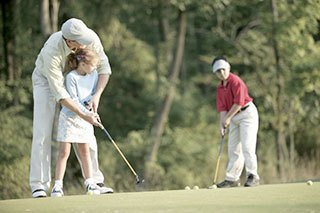 IF YOU'VE TRIED THE REST, NOW TRY THE BEST! WE GUARANTEE YOU'LL GET YOUR MONEYS WORTH.
Beginner golfer is taught by Bob Chorne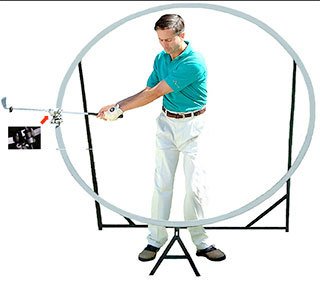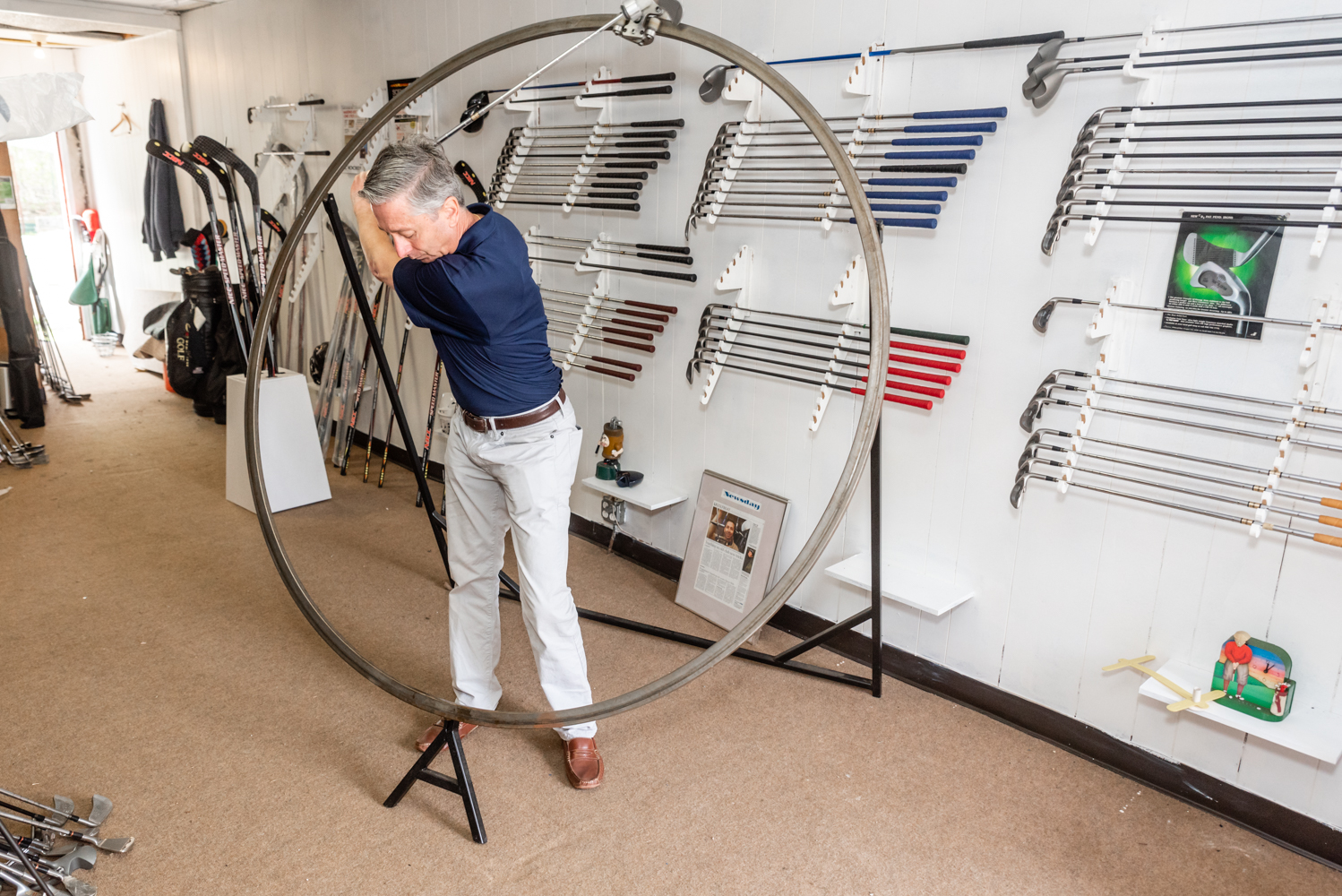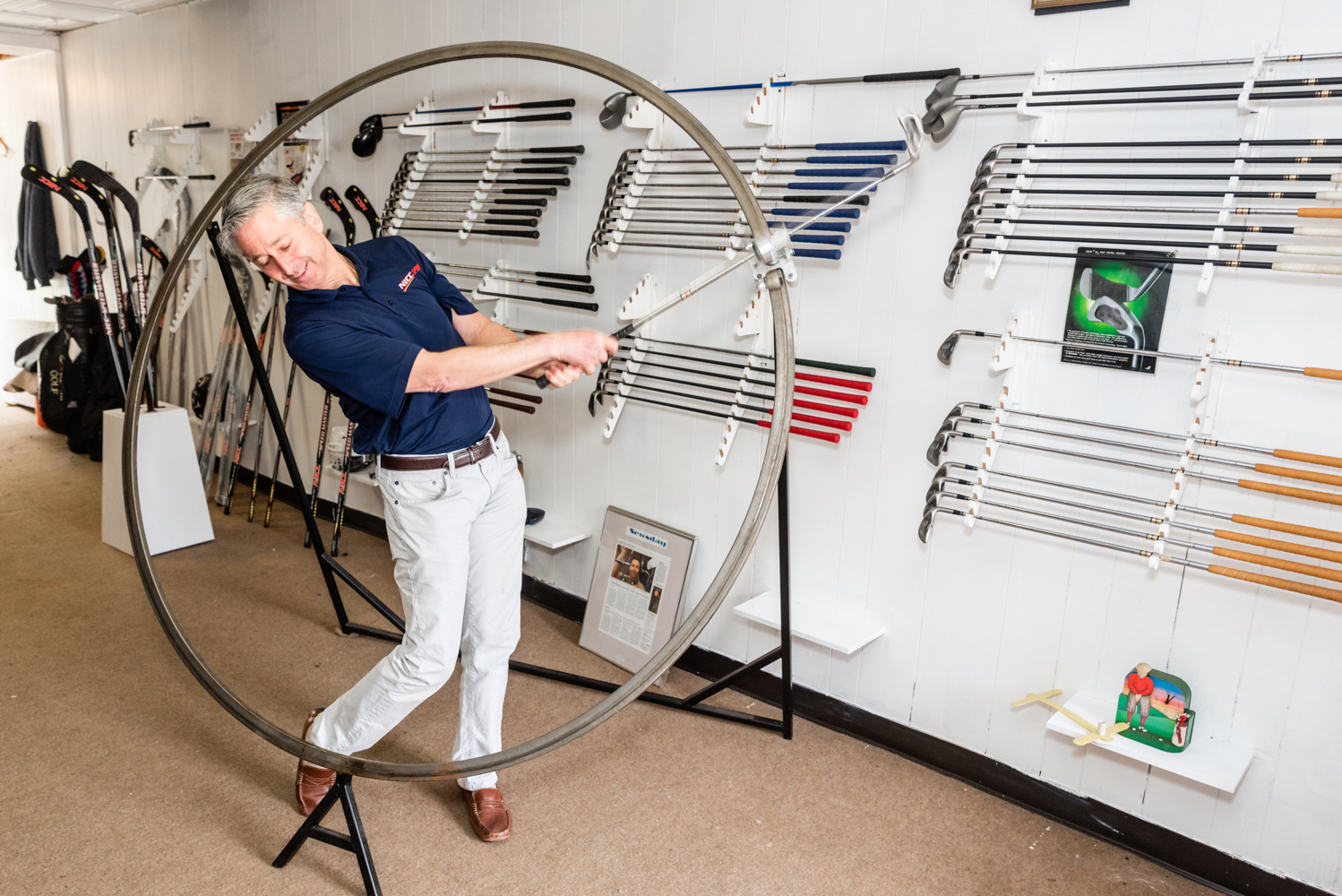 Schedule a golf lesson or call for more information about acquiring new golf club sets!
Whether you are an avid advanced golfer or a beginner golfer we can teach you to swing the golf club with greatly improved results.  This starts from the ground up.  Your swing needs to bring the club from the inside path to a square position to achieve power and consistency.  For most golfers who swing outside to in club path producing a slice golf shot.  We will train you and teach you to understand and FEEL the proper swing.  One needs to swing the club in Balance.  Most golfers never achieve perfect balance.  We do this easily.  We will teach you to swing in perfect balance.
The golf swing is all technique. It is not about strength! One needs to learn to swing faster not harder. We will show you and teach you to feel the proper technique. You will gain speed and accuracy , Guaranteed!

If you just need greater club head speed we will help you with this. Understanding where the speed comes from is very important to learn and get into ones head.  Whatever your needs or desires, we will help you with your golf swing.  You will also be able to learn to correct your faulty swings.  We give you swing knowledge as part of the golf lesson.  We make sure you understand and are capable of doing what we show you.  At Nassau Golf we pride ourselves with having great knowledge of the golf swing as well as fitting golfers from pro's to amateurs with correct equipment for maximum performance.  The better one gets, the more one can appreciate the equipment one uses.
We guarantee you having nothing to fear. You will truly leave swinging with great improvement.  If you are an amateur, you will not be on tour the following day, however, within a short time you can hit with great consistency and power, whether you're playing with three friends or have an audience of thousands.  If you are a pro we can get you more consistent with additional speed.
CALL 516-867-8018 TODAY FOR COMPREHENSIVE GOLF LESSONS FROM OUR EXPERT BOB CHORNE!