About Robert Chorne​
Golf Pro Instructor, Design and Development
Robert is an expert in golf club design, club head design, Irons, woods, wedges, putters, grip manufacturing, and shaft technology. He has invented and patented several breakthrough products in the golf industry including the revolutionary iron and wood technology. His clubs have been featured by At&t Sports science and technology on ABC -TV, ESPN Hale Irwin's Golfing America, The Robb Report, Japan's leading golf publication ALBA Magazine as the inventor of the Revolutionary Nassau Cavity Back Woods, and locally on News 12 Long Island, and Newsday often, as well as many other publications worldwide, in addition to being interviewed by Jay Randolph at the PGA show. Robert's patent and pending products, The Tour Edition 6 Finger Glove and The Revolve Golf Bag respectively are now available for purchase.
A pro in golf instruction and club fitting. Robert has assisted countless professionals and fit many Tour players with both Drivers and irons. His incomparable analytical mind finds solutions to just about all your golfing needs.
516-867-8018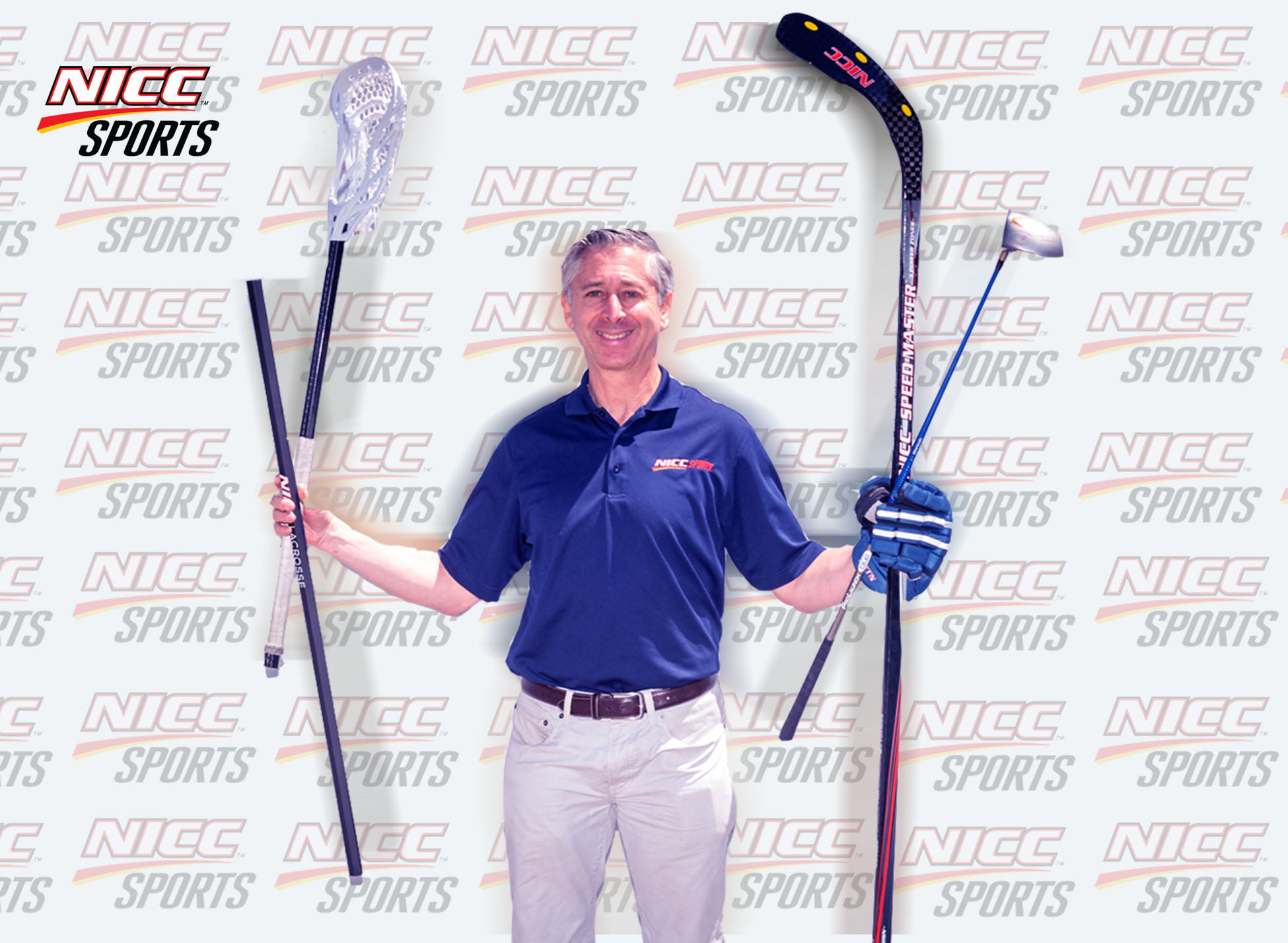 Robert has always had a passion to help people. When Martin Was ill at the end of his life from Cancer, he told Robert: "I have confidence in you." This has stuck with Robert every day of his life.
When Robert was introduced to the hockey market he quickly noticed there was a need for better gloves. The current gloves made the peoples hands irritated. Most players bought gloves frequently. The gloves smelled from the bacteria , their skin gets irritated, the blood flow in the body changes as the body is stressed and the player can't perform up to there potential.


Robert now has patents on Replaceable Palm Glove Technology for Hockey and Lacrosse. Robert noticed a need, solved the problem and is now in production and taking orders for the gloves.. Players who tested and tried the samples love the gloves Comfort, protection and ability to change the palm and texture customizing the feel to suit their game for best control and allowing their body to maximize its potential .


Robert also took his extensive golf background to the hockey stick market. Robert noticed all the stick including the leading brands all twist upon impact with the puck. His knowledge allowed him to capture in slow motion at 5000 frames per second to prove his new design performs better for all players. It reduced the twisting upon impact with the puck, lifting the puck onto the blade for maximum control and releasing the puck as his shaft recovered. This perfect shaft synchronization also comes from his golf background as he understood that power comes from the puck being controlled and released at the right moment. His shaft loads and releases based on the players load factor.


Robert always questions how to make something function better. He understand how to solve the problem, design, engineer and manufacture a product that the people will appreciate and love. The hockey player gets stressed when the blade twists. It runs through the body, the blood circulation in the body changes to react to the stress to try to maintain and equilibrium. The player tires out faster and performance goes down.


With Robert's Speed Master stick the body does not get stressed like the competition. The performance of the stick affords the player more power and control. Even on receiving the puck the puck stops with Dead stop control as compared to the competition which bounces.


Robert looks forward to helping more people gain access to his stick and gloves. He is going direct to the consumer , pros etc. Giving the player a better solution for a better price.
Any one interested to speak to Robert. He is available most times to help people. When you buy your next pair of gloves for hockey or lacrosse or your next stick for hockey think about the passion of Robert (David) against the marketing Goliath machines of the big guys .,


Do you want the best . Get it from Robert, NICC Sports. nicchockey.com nicclacrosse.com Nassaugolf.com


Even the socks you wear will change! If you don't want your socks to stink , sweat and blisters. Take a look at the Tour Edition WOW wool on wool construction made in U.S.A.. Helps the body. feel better and perform better.


Thank you for learning about us. More good things to come.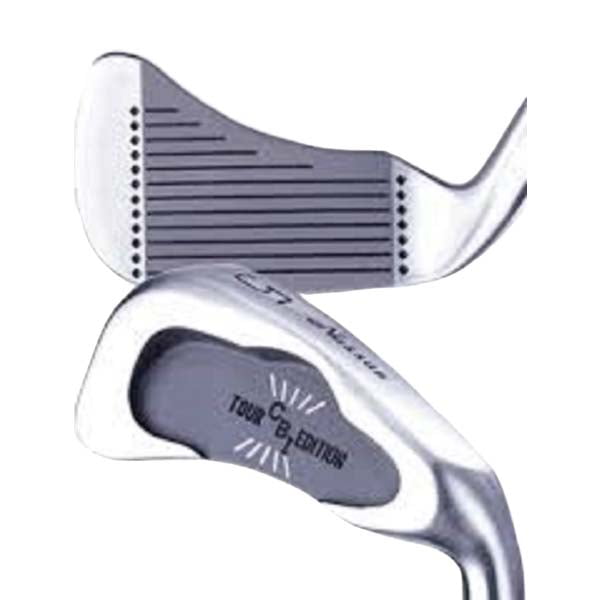 Golf Equipment & More for Long Island, NY
Nassau Golf is a division of Nassau Precision Casting Company, Inc. who has been involved in producing club heads for major OEM accounts through our casting division. Nassau's experience in the design, engineering and manufacturing of irons, metal woods, putters, wedges, persimmon and laminated woods spans over 50 years.


In the 1970s and 1980s, Nassau devoted most of its efforts to producing club heads for other companies. Starting in the 1990s, Nassau separated the casting division from the golf club manufacturing company.


Utilizing the extensive knowledge that research and development collected over the past decades, Nassau decided that its engineering, design, and manufacturing expertise should be geared toward developing functionally-superior golf club sets for its own Nassau brand.
Our Expertly-Designed Line of Golf Club Sets for the Nassau County, NY Area
Major developments include the patented Cavity Back Wood, which was featured by AT&T science and technology on ABC during Monday Night Football and the Independence Insurance Agent Open on the PGA Tour. This technology was utilized in the development of the Granddaddy Cavity Back Wood, clearly the finest stainless steel metal woods ever made.


The patented weight distribution and technological knowledge of our club designers lead to the development of the finest irons in golf, The Nassau CBI Irons, which were granted patents. These irons outperformed all other irons for accuracy, distance, forgiveness, and feel and were played on tour.


The only putter designed to produce a simple and true repeating stroke for the one-handed stroke is the revolutionary P-WE Putter. And, the only putter to change a golfer's stroke is the fantastic Nassau One Ball — the putter that does it all.


The recent developments to benefit all golfers are the New Tour Edition Target Alignment System Golf Training device with True – Optics. It Helps all golfers with Target Alignment, Ball Position and Body alignment. Right and Left hand use. Green grass or driving range. Driver, Irons, Putter. It is portable and affordable and Made in USA on Long Island N.Y. Tour Edition™ Socks, The World's Best Sock, makes walking in golf shoes, boots and ALL shoes more comfortable. The New Titanium Cavity Back Wood™ and The New Davega® Uni-Sink™ Putter. The Titanium Cavity Back Wood™ is deadly accurate, consistent, and long. Independently tested as the longest and most accurate driver! The Davega® Uni-Sink™ putter "changes the face of putting." This putter redistributes weight more effectively, creates more immediate roll on the ball, better feel, and more consistency in alignment and stroke, while eliminating scuffed putts.
Each of the above club designs utilize Nassau's exclusive frequency-controlled and synchronized shaft system (True Tone®).
Nassau Double Barrel™ Crossbow ™ Putter . Perfect Balance. Keep the face square through the ball. Face forward keeps one's head behind the ball allowing the  arrow sighting for dialing in your line more accurately. No scuffed putts as the sole keeps the face slightly off the ground.You'll feel the balance and weight. Doesn't open up like other leading brands. Will help golfers get the ball in the hole! Easier for all players from Pro to Ametaur. See the page on this site Double Barrel Crossbow. You must feel it to experience what golfers are saying. It's truly amazing.
Revolve ™ Tour Edition ™ Golf bag  The one in everything golf bag. Push, Pull, Carry, Cart. Wheels on or off in seconds. Use all over the course. When one gets up to the green the stand deploys automatically when the bag is leaned forward.  After putting out , Carry the bag across the green with the shoulder straps  harness and then keep wheeling, instead of wheeling all around the green like a cart. If on a cart, pop off the wheels with the press of a button and the wheels with axle attached pops off. Most courses do not allow carts at the driving range. A perfect time to use the revolve bag, pop on the wheels in seconds, take your entire bag to the range, practice properly and roll the bag back to your cart , pop off the wheels and pu on cart. When finished with the round wheel your bag back to your automobile. Truly the one in everything Bag. See the video on the page Revolve Golf Page.
At Nassau, we pride ourselves on developing superior golf club sets, golf products, delivering the finest quality and performance to all of our customers, professionals and amateurs alike. Judging by the reaction from these golfers, we know that Nassau golf equipment is truly second -to-none.
We Love our Clients, And They Love Us
I have been playing with your irons now for almost two years, At age 76, I was a 9 handicapper and climbing. Today at 78, I am a solid 6 from the back trees. The additional distance and accuracy that your irons provide has been a positive contribution to my improvement.
I am not normally a letter writer, but i Felt compelled to tell you. Keep up the good work.
I had been using the Ping Zing with the qraphite shaft and there is an unbelievable difference between your clubs and theirs. It is like night and day. Thank you once again and I have now become your spokesman, encouraging everyone to own these clubs.
Very truly_yours,
It was May 1, 1993 when Bob Chorne gave me a new set of his CBI irons to try. He never gotythe set back; as a matter of fact, I asked him to make me a lob wedge to match. Well, the '93 golf campaign is over and I must tell you I can't believe these irons. They've taken an old Tour Player like myself, who hasn't really competed much since
becoming a Head Golf Professional and instantly I played very respectable in local P.G.A. events this year. It has raised my hopes and desires to the point, where I can hardly wait to compete in 1994.
These irons feel great! Their balance and weight is perfect. The leading edge sits and aligns so easily.But, best of all, I added 25 yards
to my short irons, 15 yards to my mid irons, and 10 yards to my long irons game. What a difference I noticed in my iron game this year. A lot less mistakes and alot more birdie opportunities.
First of all, I must thank you. Bob for the opportunity to playthe CBI irons. It is the greatest. Secondly, you say you might have a driver for me that might add 20 to 25 yards. Ch Bob, I can hardly wait.
Thanks again.
Your Head Golf Professional, and friend,
Tommy Thomas
INWOOD COUNTRYB CLUB
inwood, LI,N.Y. 11696
Although I found that the clubes odded distance, the accuracy, feel and trajectory of the CBI irans make them the best golf clut available today in my opinion. Shots hit in the heller on the toe go straight and tend to only lose a minimal amount of distance.
I hond let several of our members as well as several professionals at the clubs and each have gotter great performance no matter what skill level Thank you for making a great yet offordable golf clut.
I am pleased to advise that your tour CBI editon irons have completly changed my
golf game in the most possitive way imaginable.
on of my clients in michigan was fortunate enough to have a set of your icons and he s
sent me a gift of set of your irons with graphite shafts last week i took them to my
golf course and practiced for one day.
I am a 70 yeare old weekend-21 handicap golfer.
"I am writing this short testimony to you concerning my feedback from the cb1 tour edition irons which I received about a month ago. I met you at the PGA Show in Orlando, Florida back in January 2022. Since receiving these irons I have played approximately a dozen rounds of golf with them. These might be the most stable golf clubs I have ever hit. Having played on the PGA Tour in the early 1990s and then on the PGA Champions Tour from 2005 thru 2015 I have had access to all the top brands of equipment from all the major manufacturers. With your design of this clubhead and the golf shaft of which you developed as well I can honestly confess these irons are at the top of my list. Being able to work the golf ball both directions and controlling the trajectory is a must to play at the highest level. These irons provide me with a very consistent shot pattern. I'm extremely thankful for having met you and your honesty in presenting your product to me. Looking forward to playing these irons for the rest of my golfing days."
"The CB1 tour model irons are the most stable irons I have ever used. They square up to the target line so easily. Best irons I have ever played. I hit the 7 iron 155 yards and my age is 65. Current handicap is 6 and I hope to get it to a 3 by year's end. I am going to get an extra set of irons to have in Florida."